Adult and Teen Ortho
---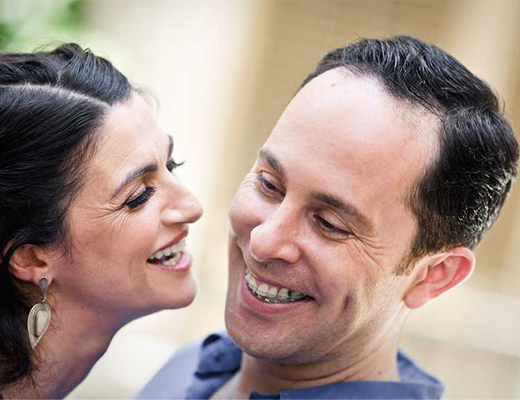 Goshgarian Orthodontics offers adult and teen ortho services in Gurnee, IL for patients with all types of orthodontic needs. From traditional braces with wires and brackets to clear plastic aligners and everything in between, we have you covered.
Why Braces Are Important
Having crooked, overlapping, or misaligned teeth can make you feel so self-conscious that you rarely smile. While you may want to get braces for cosmetic reasons, going through orthodontic treatment also improves your long-term oral health. When your teeth are not straight, it can be difficult to keep them clean.
Which Types of Braces Are Right for You?
Removable braces such as clear aligners designed by Invisalign, offer greater flexibility and discretion than non-removable braces. Non-removable braces remain affixed to your teeth until your orthodontist removes them.
Traditional metal braces
This type of fixed braces include a bracket that attaches to each tooth and thin wire that goes through the brackets. You need to schedule an appointment with Goshgarian Orthodontics approximately once every four weeks to have your braces tightened and adjusted. Standard braces cost less than other types and are extremely durable. You can wear metal braces even if you have severe orthodontic problems.
Colored or clear metal braces
Patients often grow tired of the look of metal and request colored brackets to change up their look. These braces function just as traditional metal braces do. The only difference is their appearance.
Braces made from ceramic is another option to consider. Although people can still see that you wear braces, the brackets are clear and not as noticeable as metal braces.
Clear Aligners
Clear aligners apply pressure to your teeth, causing them to shift just as standard braces do. We customize each aligner to fit securely in your mouth, and you need to replace your aligner about every two weeks.