Surgical Orthodontics
---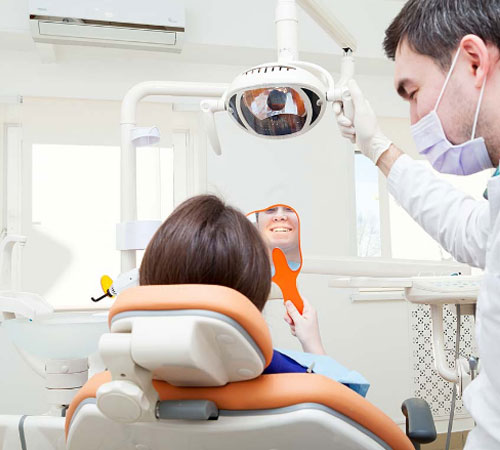 Surgical orthodontics is an orthodontic procedure for the correction of abnormalities pertaining to bone structure, in particular those pertaining to the jaw. Another name for surgical orthodontics is orthognathic surgery. Orthognathic surgeons are a subset of maxillofacial surgeons who specialize in corrective jaw surgery. When you need surgical orthodontics in Gurnee, IL, you'll be treated by an orthognathic surgeon who is trained, licensed and specialist in this type of surgical procedure.
When is Surgical Orthodontics Needed?
Orthodontic treatments like Invisalign, braces and retainers are very effective for adjusting the alignment of the teeth. These treatments can treat overbites, underbites, gaps in teeth, crooked teeth and more.
However, there are sometimes multiple issues involved when there are alignment issues. Not every situation can be treated with orthodontics alone. Sometimes, surgical intervention is necessary to complete the orthodontic treatment. These cases may involve conditions such as:
Jaws do not line up
Teeth do not touch when mouth is closed
Jaw bone irregularities
Overly pronounced jaw
And more…
If surgical orthodontics is need or recommended in your particular circumstances, your orthodontist will inform you when your orthodontic treatment is being discussed with you.
Who is Surgical Orthodontics For?
Surgical orthodontics are for individuals whose jaw growth is complete. In females, jaw growth is typically complete by the age of 16. In males, jaw growth is typically finished by age 18. Surgical orthodontics isn't commonly done on persons whose jaw bone is still forming, since the continue growth can impair the desired result.
In many situations, traditional orthodontic treatment in the form of aligners and braces are done and completed before surgical orthodontics. This ensures that the teeth are properly positioned prior to the orthognathic procedure.
When you speak with your orthodontist in Gurnee, IL about your orthodontic treatment, you can ask whether or not surgical orthodontics will be needed when the braces treatment in complete. For more information or to book your appointment, contact us today.