Mouthguards
---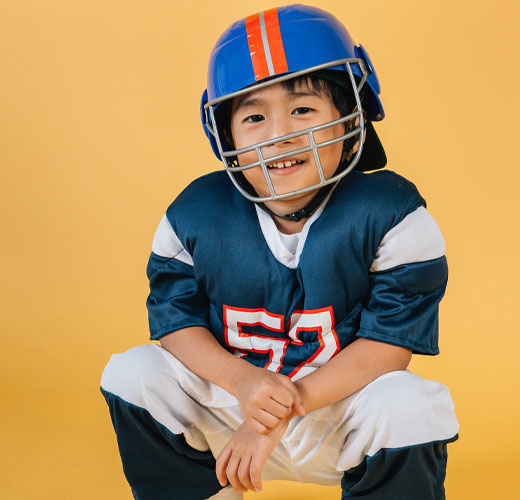 Mouthguards have become more and more versatile over the years, making their way from the football field to people's homes all across the country. These devices not only prevent dental injuries, they can also help treat other dental conditions. If you're looking for this appliance, you may be wondering if it's worth having a mouthguard custom fit or if you can rely on the ready-made products that are sold in drugstores.
Understanding Mouthguards
Mouthguards cover the teeth to ensure that they're protected from external pressure. For the most part, mouthguards are worn on the upper teeth, though they can be worn on the bottom as well. Mouthguards are typically recommended for the following reasons:
Bruxism: Teeth grinding at night can happen in both kids and adults, and it can cause serious problems to teeth over time. Mouthguards reduce the odds of damage by providing a barrier.
Injury: Children who have already had a dental injury are more prone to new injuries. Mouthguards strengthen a mouth that may be weak after tooth loss or other injuries.
Physical Activity: Whether a patient plays football or is just liable to fall out of bed once in a while, mouthguards are known to prevent tooth loss in all kinds of active people.
While it is possible to purchase mouthguards off the shelf (sometimes in bulk), it's clear that this solution doesn't compare to that of a custom-fitted mouthguard from an experienced dental profession. This is not simply because the materials are better, it's because the mouthguard can be molded and contoured to the exact shape of the patient's teeth.
Prevention Dentistry in Lake Forest, IL
Prevention dentistry is an important part of everyone's long-term oral health, even if it's normal to take healthy teeth for granted. At Goshgarian Orthodontics, with locations in Gurnee and Lake Forest, IL, our staff understands how mouthguards can be implemented in different ways to give teeth their best chance of staying intact year after year.